Radish Science Experiment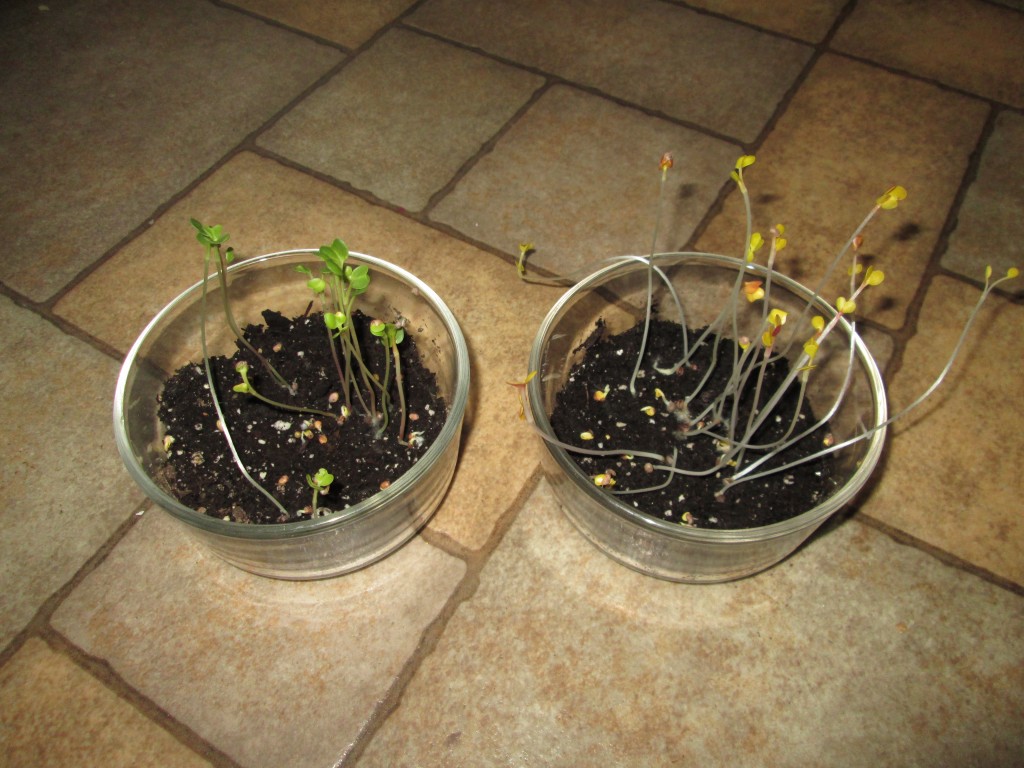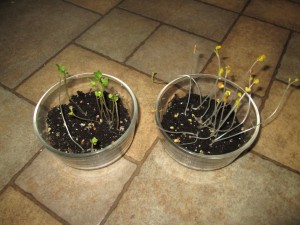 I did a radish experiment for science. First, I put potting soil into two dishes. Then, I sprinkled 30 radish seeds on each dish. I watered them. I put one under a cardboard box. I put the other in the kitchen where sunlight can reach it, but it is not in direct sunlight. After a week, I checked the radishes.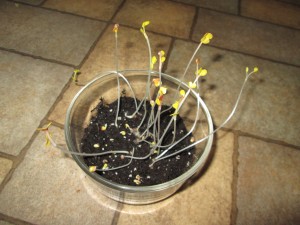 These yellow radishes were under the cardboard box. They looked sickly. They didn't get light, so they grew really tall to reach the light and turned yellow because they couldn't photosynthesize without sunlight.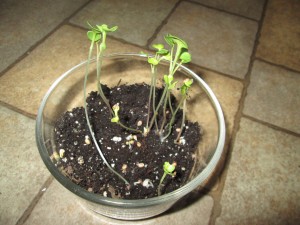 These green radishes were in the sunlight. They looked normal because they were photosynthesizing, turning energy from the sun into food.
This experiment shows the need of radishes to get sunlight.