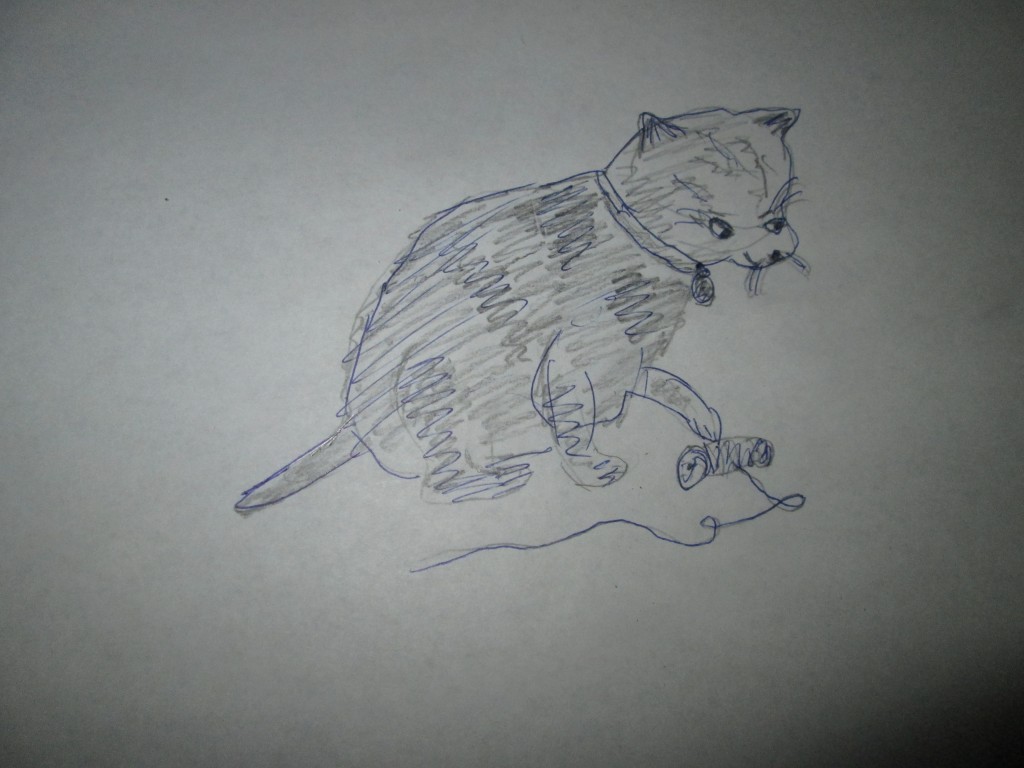 Hi! Today I'm going to show you how to draw a cat!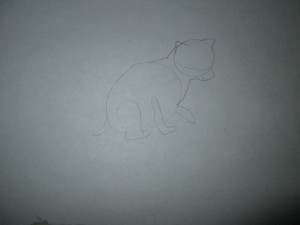 First, you start with a piece of paper and a pencil. Lightly draw an oval shape and a circle for the head.Connect as shown and add legs, ears, nose, and tail.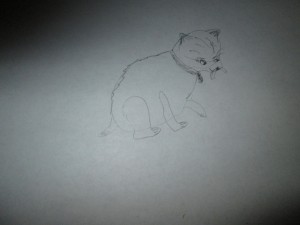 Add fur, paws, collar if you want, eyes, and other features.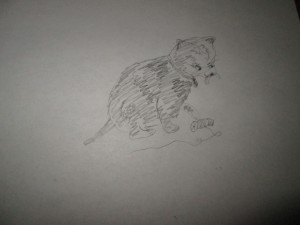 Finish shading in the rest of the cat.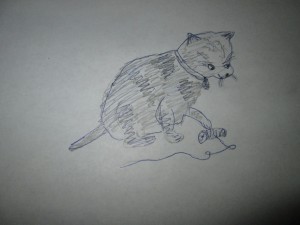 If you want, you can go back over the cat with pen or color it in with markers, crayons, or colored pencils. And that's how you draw a cat!