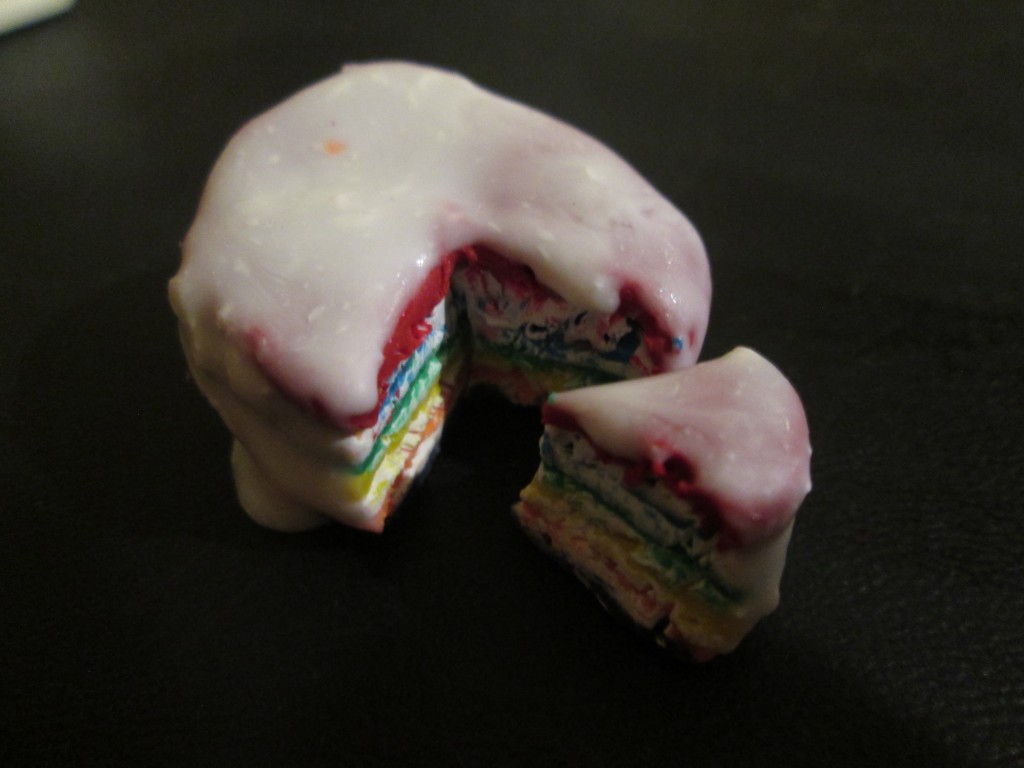 A couple of months ago, I made a post showing the clay charms that I have made and I asked for people to write which one they want me to do a tutorial on. Angelina wanted me to do a cake, so here is the cake clay charm tutorial!
So first, what you need is:
blue polymer clay
pink polymer clay
purple polymer clay
yellow polymer clay
orange polymer clay
five balls of white polymer clay (and a little more)
liquid clay (You can get this at craft stores. Liquid clay is…well, uh, liquid clay! When you bake it, it hardens, but looks "liquid."
Clay glaze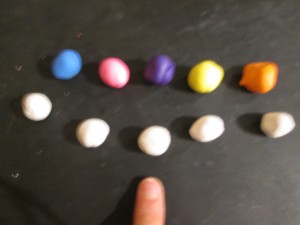 Roll the clay into little balls about the same size a little bigger than your finger.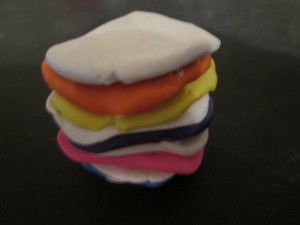 Roll out the clay and layer on top of each other with white between each color.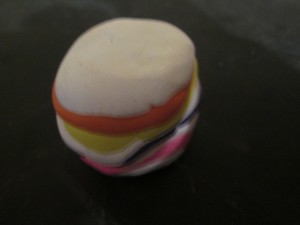 Next. roll it between your hands a little bit to smooth the sides out.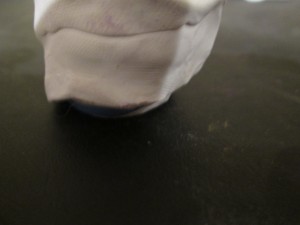 Take a little extra white clay and roll it out and put it around the "cake" to cover it.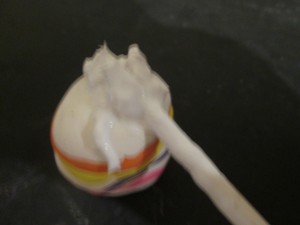 Squeeze the liquid clay onto a paper plate and mix tiny bits of white clay into it.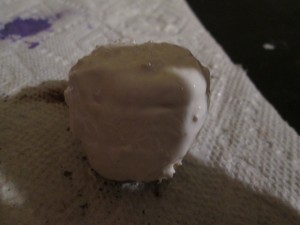 "Frost" your "cake." Cut a little piece out with a butter knife of clay cutting tool and texture the inside with a toothpick. Bake according to the directions for your polymer clay and if you want, after it cools, glaze the "frosting" with clay glaze.